Live life with purpose
Get the financial confidence to live your life with purpose
With life and financial planning guidance from our experts.
From a small change in circumstances to a large life decision, there are many reasons for bringing clarity and direction to your financial future.
What's on your mind?
There are all sorts of reasons you might be looking for financial clarity or direction, or more confidence that your money is working hard for you long term.
Are your finances holding you back?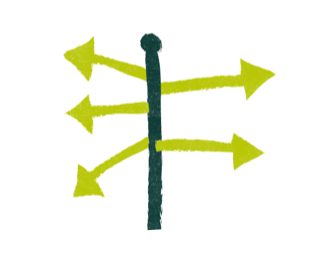 Planning for change
Is your money working hard?
JARGON-FREE REASSURANCE
Start feeling more confident that your money can take you wherever you want to go.
There's no time like the present to start living your life with purpose. Trust us to guide you on the journey, starting with a detailed look at your current finances so you can see where you stand.
Retirement approaching, children off to university, or want to start a family?
Whatever the change on the horizon, you want to face it with confidence. Knowing you have the financial strength to weather any of life's changes is worth its weight in gold. Our financial planners have all the experience and tools to give you this confidence, clearly outlining options and recommending plans to adapt to any new adventures.
Have you found the balance between protecting your assets and investing them to support future plans?
Our experts will build you a financial plan that achieves this delicate balance. Protecting your money but also making it work hard so that you don't miss any opportunities or shy away from possibilities. As well as ensuring your plan is appropriate to you and your aspirations.
When it comes to money, sometimes you just want reassurance in plain English.
Want to check you're making the right decision, or ask 'what happens if…?' Overwhelmed by all the options and the way they are presented? Our financial planners have decades of experience in addressing financial tangles, questions or concerns, from the complex to the simple. At the end of our reassuring conversations you'll know exactly where you stand. And we always make sure our conversations and documents are jargon-free and clearly explained, so you never feel out of your depth.
Our experience and expertise at your fingertips
Crafting your financial plan to let you live your life on purpose takes experience, technical expertise and care. We've got all of that in spades.
Your very own plan for life
You'd expect our financial planners to be technically qualified, and they are. But what really sets them apart is the way they explore your life priorities, hopes and dreams with you, and use this information to build your Financial Plan.
A whole team behind you
In addition to your Financial Planner, you're also supported by a wider team of talented and committed people whose job it is to make your Financial Plan a reality. We're always here for you – on the end of the phone, on email or face-to-face.
A steady hand on the tiller
We continuously monitor your Financial Plan and investments, and suggest adjustments if necessary. We meet with you at least once a year to review your circumstances and ensure your money is still working as hard as it can towards your goals.
Crystal clear communication
We speak in plain English, keeping explanations straightforward and avoiding financial jargon. We communicate regularly with you on the performance of your investments, as well as sharing broader insights on national and global trends affecting them.
Seeing the bigger picture
Lee and Tom Sherlock wanted to bring some order to their finances and some reassurance that they could get with living life to the full.
Read their story
Are you ready to start your journey?
Let's start with a free, short conversation to decide if we can help you plan for your future with confidence and clarity.
Get in touch